I love birdhouses and decided to use some of them in our landscaping. And I don't know about you, but when I come up with a plan - that means that DH is probably going to be doing the work. And this is why we get along so well - he's a keeper!
I went to our local True Value and bought 2 metal mailbox posts and we (DH) added a board on top and nailed the birdhouses on top....
\
It didn't take much time and I'm thinking I could add another birdhouse to each post.
And here's my birdhouse complex!
Follow Me Fridays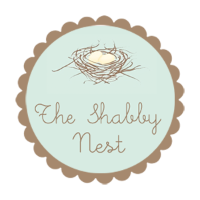 Frugal Friday
New Friend Friday